De boot kit kan worden gebruikt voor Toyota, Mitsubishi, Nissan, Izusu en Suki. Klanten kunnen LFI-doos of hun eigen designdoos kiezen.
LFI CV BOOT KIT is beroemd om zijn hoge prestaties. Het kan worden gecompenseerd met OE standaard.
Met meer dan 28 injectiemachines kunnen we 1,5 miljoen stuks laarzen produceren om de vraag van de klanten in binnen-en buitenland te verzekeren.
LFI CV Joint Boots zijn van toepassing op Aziatische auto's zoals Japanse, Koreaanse en Chinese auto's, Europese auto's en Amerikaanse auto's.
We hebben meer dan 900 artikelen en nieuwe producten worden voortdurend ontwikkeld.
Wij leveren zowel OE markt als aftermarket. LFI CV laarzen worden verdeeld in Europa, Azië, Noord-en Zuid-Amerika.
LFI benadrukt op kwaliteitscontrole.
Onze cv-laarzen zijn goed op -40 graden celsius. En onze levensduur van onze cv laarzen voor aftermarket is meer dan 18 maanden.
Onderdeelnummer: TC-018
OE nummer: 95534990400
Aanvraag voor AUDI
Positie: INNER BOOT OF OUTER BOOT
Levensduur: 18 maanden voor de aftermarket moet ook rekening houden met de omgeving of het milieu
Productiemodus: Compressie en injectie
Kwaliteit: THERMOPLASTIC
Goed bij -40 celsius
Pakket: Inner plastic zak / doos / buiten doos / houten pallets etc. Het is aan de klant 's opties.
LFI zal uw beste keuze zijn van hoogwaardige laarzen.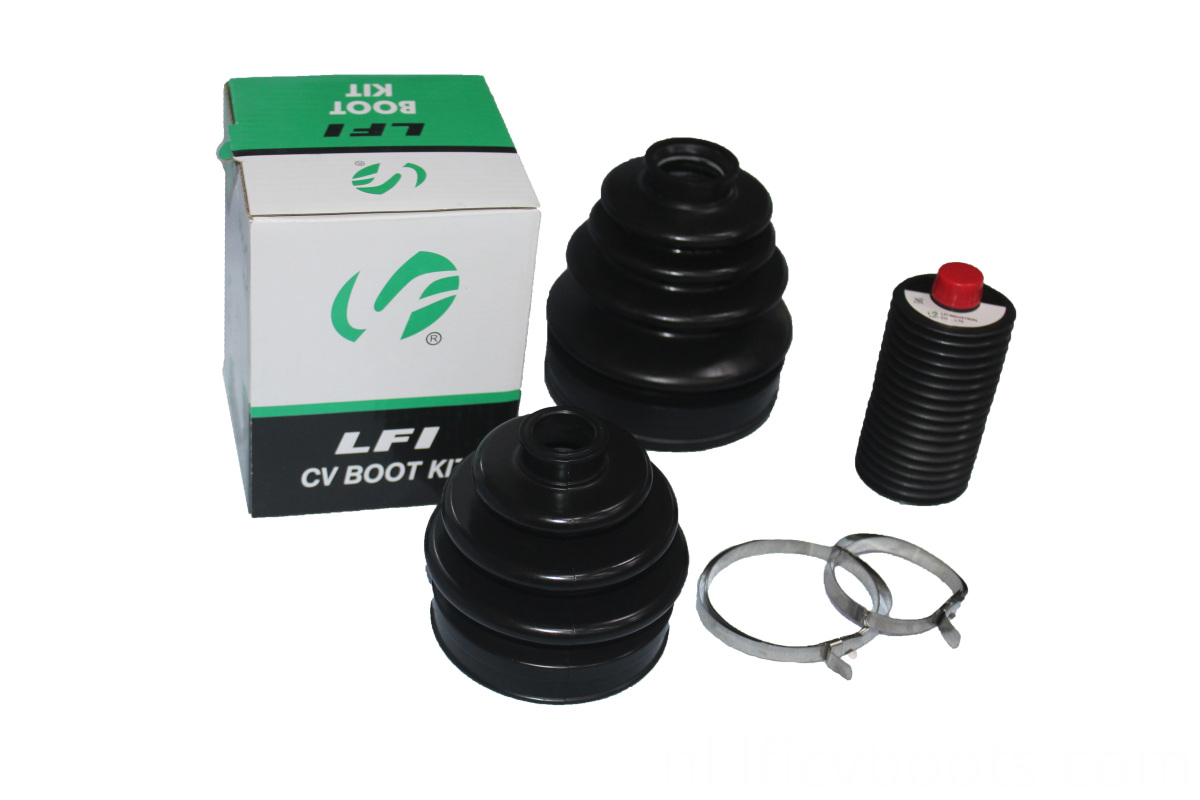 Product Categorie : CV Joint Boot